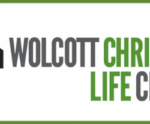 Website Wolcott Christian Life Center
Wolcott Christian Life Center 
Pastoral Search Initial Contact  
wolcottchurch@gmail.com 
Full Time Position: 
WCLC is looking for candidates who are called to pastoral ministry, preferably ordained with Elim  Fellowship Inc. (or willing to pursue license and ordination with EF) and have the Christian  character, family values, and years of experience in serving in the wide range of local church  ministries—including pastoral care, good people skills, preaching and teaching, administrating  ministry teams, outreach and missions. But it is recognized that callings and giftings vary yet the  heart to serve the interests of Jesus in sacrificial love and care for his people must be the chief  characteristic for all candidates. (And, oh yes, a candidate that can "Walk on water." Joking! To  make the point that it's understood that WCLC is not looking for perfection but for solid, mature  candidates that are also on the path to growing in their lives and ministries.) 
Ministry Context: 
WCLC is located in a small community in southern New England, central Connecticut and  surrounded by larger cities. Wolcott is an easy drive to the shore, along the CT sound; and of  course, lots of New England's quaint towns and villages. The preference is for the pastor and his  family to live in the community of Wolcott. 
The church facility is recently renovated and though the church was incorporated in 1955, the  congregation of believers and ministry have been reestablished during the past 13 years. The  church is family oriented with a good mix of ages. Current ministry includes, a volunteer  leadership team, children's church ministry with volunteer staff, youth ministry with volunteer  youth pastors, a men's and ladies' ministries, a support ministry for people suffering loss, and a  missions' ministry to Mexico, Bosnia/Hercegovina, and local recovery centers.  
God's choice for the next pastor is paramount, looking for the right fit, a right cultural fit for both  the congregation and the community. WCLC is looking for a candidate that has a good mix of  character and skill and anointing of the Holy Spirit to carry on the work of the ministry in our  church and community.  
WCLC Vision and Mission:  
We shall be a house of Worship for all nations, creating a place where the Presence of God is felt  and honored and released, that draws people together in love to learn God's Word and God's ways,  to grow by pastoral oversight and all those ways the Holy Spirit uses for spiritual formation into  the persons God has always intended for us to be in Christ, and to equip each person to participate  in a Supportive Ministry Team, and so fulfill the Great Commission and our Church's mission. Our mission is to joyfully help people come to know God and by the Holy Spirit work with them  to grow up in Christ. 
WCLC Core Values: 
Passion to learn and practice the Word of God 

Dedication to bring others to the saving knowledge of Jesus Christ 

Emphasis on influencing our world with the Gospel of Jesus Christ 

Spirit-filled Worship that includes the Gifts of the Holy Spirit  

Focus on Grace and Integrity and a Sense of Humor 

Getting Together in ways that foster Family and Community 

Commitment to Prayer and Intercession 

Developing Christian Maturity and Servant-Leadership 

Practicing of the Presence of God and the Miraculous
Salary and Benefits: 
Salary will be determined at an interview but the range may be currently set at 45—50K, includes  yearly retirement/pension contribution to be determined at the interview process. Salary does not  include medical/health benefits. Vacation and holidays will be discussed and set at interview  process.  
A job outside of the ministry position may have to be gotten (or by spouse) to provide  medical/health insurance and/or supplement income until such time as the church could increase  salary to a level to cover these and other expenses.  
The following description is intended to give a general overview of the pastoral ministry position.  
Maintain a christlike lifestyle and family priority that will be an example to the church and  testimony to the community, always seeking to live what one teaches and preaches. 

•

Seek God regularly by devotion to prayer and study of Scripture; committed to a life of  increasing in the quality of one's giftings by continual personal training and education.

•

Work with the church's leadership team doing the business of the church; meeting  monthly or as occasion demands; administrating and accounting for the church finances.

•

Regularly teach and preach God's Word; cast vision for the direction, growth and  sustainability of the Church; provide pastoral oversight and care. 

Plan and conduct the church's various worship services; oversee and administrate the staff  and various ministries and missions' work of the church. 

Choose, train, develop, and mentor staff for all aspects of the church's ministries.

•

Annually review various administrative and ministry activities; conduct a yearly  communications/business meeting.  

Develop and distribute an Annual Events/Ministry Calendar from which all  Administrative and Ministry Directors can plan. 

Conduct or administrate all pastoral duties and ministries: counseling sessions; perform  wedding ceremonies, baptisms, baby dedications, conduct funerals, and Communion, etc. 

•

Fellowship with the Body of Christ in the region and develop relationships with other  leaders; especially any area

Elim Fellowship

meetings, including the annual

EF

meeting in  Lima, NY.  

Keep yourself accountable to the church leadership team, other leaders, and especially to  the leadership of

Elim Fellowship

.  
If after reading this Pastoral Search Initial Contact, you desire to follow through with a more  in-depth consideration of pastoring WCLC, please request an application by email to  wolcottchurch@gmail.com. The application will include downloads of WCLC's History,  Leadership Team Information, and Constitution and Bylaws, including Statement of Faith in which further detailed descriptions are stated. An interview will be arranged upon receipt and review of  application, and sense of the Lord's guidance.