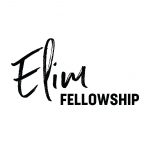 Website Elim Fellowship
Elim Fellowship believes kids and students are not just the future of the Church, they are the Church. We want to help leaders create engaging environments where students can experience God's love, take steps in their faith, and use their gifts and talents to lead and serve. Our goal is that our kids and students' ministries is a place where kids, tweens, and teens can explore their faith and find a community of peers and leaders to walk alongside them.
Elim Fellowship's Next Generation Ministries exists to strengthen Next Gen Leaders as we equip the Church until all young people are reached from children to career. Our goal is that students become Christ-Centered, Spirit-Empowered leaders in the world. The Office of Next Gen Ministries serves local congregations by strengthening their effectiveness, fruitfulness, and discipleship of the next generation.
The Next Gen Director will endeavor to equip, encourage, and empower Next Gen leaders with the goal of impacting the family and next generation within the local church.
The Next Gen Director will serve all senior leaders to champion each EF ministry and cast vision to all members of their team. They will have a heart for leadership development, as well as the skills to supervise and manage people.
The Next Gen Director is a "guardian of the DNA" of Elim Fellowship. They will define and protect the overarching purpose and strategy so that all age groups are working toward a common goal.
As the Next Gen Director you will carry out the vision of Elim Fellowship's Next Gen Ministries and provide leadership to Next Gen Leaders, volunteers, students, and parents. Our heart is to make Elim Fellowship's Next Gen Ministries the kind of ministry where no one stands alone. You will seek to identify callings and intentionally help each individual to develop their mission and purpose.
PREFERRED SKILLS, COMPENTENCIES & EXPERIENCES
Spirit-Filled – having evidence of gifts of the Spirit at work in their lives. Evidence of fruit of the Spirit.
Hungry – a history of excellent work ethic. Growth and advancement evident.
Humble – able to share the spotlight.
People smart – can read people in the room.
A Leader – self-starter, builder,
Carrier of the DNA – they bleed the mission, vision, and values of Elim Fellowship.
Team Building – can build teams and identify high capacity leaders to build more teams.
Developer – proven track record of developing leaders.
Talent Scout – always on the lookout for new leaders and volunteers.
Total Quality Manager – looks for ways to improve; sensitive to misses; committed to excellence.
Solution Specialist – able to identify problems and find solutions.
Staff Champion – encourages and cares for the spiritual, emotional, and familial health of the staff and volunteers.
Pastor – has a pastoral heart to care deeply for staff, parents, leaders, volunteers, and students.
Evangelism – passion for evangelism.
Communicator – Excellent communication skills, both public and private.
Vision caster – Able to manage vision and purpose.
Flexible
RESPONSIBILITIES
Leadership development – encourage, coach, equip, resource, and empower Next Gen Leaders.
Regional meetings – provide in person meetups.
Social Media – keep an EF Next Gen media presence.
Local Church – have a connection to the local Church.
Network churches by providing clear pathways to connect the next generation to training opportunities – raising the bar in training for real world ministry. It's our job to help define clear pathways for students to find spiritual growth and empower them to succeed in ministry leadership through ministry training and discipleship.
Budget – submit and manage an approved budget. Raise finances to support Next Gen Ministries.
Next Gen Academy – provide and lead an online training for Next Gen Leaders.
Saturate – oversee and execute annual conference.
Leadership Summits – oversee and execute events.
Youth Camps – support youth camps.
If interested please send your resume to jjansen@elimfellowship.org.