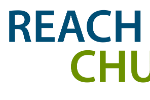 Website Reach Out Church
Media Coordinator/Administrative Assistant – Reach Out Church
Job description in general is to provide current perspectives to advance the mission of the church. Attendance at services and other meetings will be required.
This role is expected to require 32-40 hours per week. Much of this time should be spent in the office except when specifically needing to be off site for filming, creating, travelling, etc.
The following tasks fall under the general job description.
Primary Focus: Preparation for Sunday services. (The face of the church. How can we make it the best possible experience?)
Secondary Focus: All other aspects relating to ministry in the church and through social media.
1st Priority:
Graphic Arts Director: All phases of digital arts/graphics editing and production including:
Maintaining all the monitors in foyer.
Pre and post images for video projectors in sanctuary.
Creating all media slides and pictures, Power Points, YouTube graphics, social media, etc.
Creating engaging and exciting content for Sunday mornings and to help draw people to Sunday mornings.
Prepare and create all media needed for ministries being put on by the church and church ministry. (Women's ministry, Men's ministry, youth group, etc.)
Collaborating with the pastors and creating content to use on social media, in services, outreaches, etc. This includes segments from the sermon, engaging questions, thought provoking statements, comments, videos, skits, and pictures. The goal of this isn't quantity as much as quality. These items need to be designed to draw people in.
Webmaster on church website:
Creating and maintaining a functioning workflow to automate and program the visitor letters and second time guest letters to be sent out according to the Assimilation Plan.
Overseeing the upload of sermons each week to the website, podcasts and facebook.
Maintain daily posts for church events and ministry on the website and all social media outlets.
Checking and responding to voicemails, phone calls, e-mail, social media, and all messaging correspondence when necessary.
Maintain the Reach Out Calendar on the website.
Maintain Church presence on Tik Tok and various relevant new popular platforms that could benefit the church.
Maintaining Church "Social Networking": Facebook, Instagram, Twitter, Tik-Tok, planning center, Etc.
Public Relations: Responsible for "press releases" to all media outlets.
Prepare foyer for services: Signage, screens, etc. (Eric can be directed with this.)
Proof-reading all written materials physical and digital.
Maintain and update Church publications each week.
Send out weekly emails and text alerts for upcoming events and announcements.
Manage the planning Center App and web presence, events, registrations and all that links and connects that with the website.
Input all data from our filled out connect cards.
Send out first time visitor emails and follow up as necessary.
Organize and set up the Sanctuary for the Sunday services.
Create and manage all printed marketing materials. (Banners, posters, signage, brochures, etc.)
Distribute and process all turned in information regarding prayer requests, connect cards, etc. To the proper sources.
Any additional tasks as directed by the pastors.
Second Priority:
Send out alerts and updates to various departments.
Assist in the oversight of outreaches into the community (i.e. Camp Expedition, Fall Funfest, etc.)
Maintain database integrity.