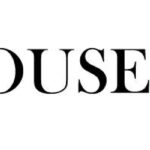 Website Light House Station
Light House Station Maternity Home
The mission of Light House Station is empowering women for life.  Light House Station is a residential ministry in Warsaw, NY that focuses on meeting needs of young women facing a crisis or unplanned pregnancy.  Residents stay in the home for the duration of their pregnancy and up to 6 months following the birth of the baby.  While in residence, mothers learn parenting and practical life skills through hands on classes provided in house. Residents will work together daily with one another and volunteer instructors to learn healthy dietary planning, grocery budgeting and shopping, food preparation, planning and storage, basic sewing, communication skills and stress management techniques. The ultimate goal is to foster responsibility and maturity necessary to maintain independent living and care for themselves and their child. Residents will have ongoing support from Light House Station in terms of material support and mentoring relationships.  We intend for our residents to have a positive impact on our community by breaking the cycle of poverty and abuse one family at a time.
JOB DESCRIPTION:    CASE MANAGER
Light House Station is unique in its provision of a comprehensive service spectrum to meet the needs of residents and their children from many backgrounds and life circumstances. In order to identify challenge areas of each resident, an Individual Service Plan (I.S.P.) will be developed to set concrete goals for the resident (and child) based on her needs and services offered in the Home. Case manager should have a neutral stance on adoption vs. raising the child but must have a pro-life belief.
The Case Manager is responsible for managing the implementation of each resident's I.S.P. and acts as an advocate for community services. The Case Manager is also responsible for ensuring that documentation is kept up to date in the resident's case record by the Family Manager and the House Manager.  This position could be used as a social work internship and would qualify for supervised hours for education.
Qualifications:
·   Committed Christian Woman with a pro-life belief able to set an example for residents.
·   Be qualified on the basis of personal character to work with the expectant mothers and the ability to serve as part of a team.
·   Be 21 years of age or older & a high school graduate.
·   Have a valid "Class 1 or 2" NY Driver's License.
·   Have had experience involving the supervision of a group of teenagers, or experience of a practical nature working with youth.
Job Description:
·   Set an example of a loving Christian, able to guide and direct a family situation.
·   Work closely with each resident to help her become a satisfied, productive and independently functioning individual and help her plan for the future.
·   Keep the staff informed concerning insights about the resident and her family in order that the staff may better understand the resident's needs and help her in her growth and development.
·   Formally review each resident's status, progress, and family situation at least twice a month, and update the file.  Maintain each resident's case record and required reports.
·   Formulate for each resident an Individual Service Plan within 30 days of acceptance, which identifies her responsibilities, and the daily care and services provided to the resident.  Help the resident break down her goals into actionable steps.
The goals of Light House Station and its residents may include any of the following areas:
a)      Christian Life Growth and Development
b)     Decision Making Education
c)      Parenting Support and Education
d)     School/Vocational Education Goals
e)     Physical Growth and Development (medical, recreational and health & safety)
f)       Familial/Relational Growth and Development (family, opposite sex, and in-house relationships)
g)      Independent Living Skills
h)     Emotional Growth and Development
·   At all times keep resident information confidential.
·   Maintain community contacts (i.e. Medical Assistance, Domestic Relations, Child Care Services, and WIC) and help the home maintain a continuing relationship with community resources providing services to the residents.
Hours:     Monday- Friday 10-2pm (or flexible based on resident schedules, but at least 3 days per week)