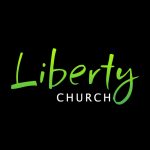 Website Liberty Church
GOD IS FOR YOU & SO ARE WE!
Position Description:
The Worship Pastor/Director/Leader will be the "executive producer" of each worship celebration under the leadership of the Lead Pastors.  Although the Lead Pastors are the directors in terms of setting the theme and overall direction, the Worship Pastor/Director/Leader will oversee and coordinate all the details with a Media Director/s that a celebration encompasses. The Worship Pastor/Director/Leader will set the tone, create the atmosphere and culture of worship, and lead the people in celebration of God through music and media.
Worship Style: Elevation Church, Hillsong, Bethel, Fellowship Church
Essentials:
A clear testimony of faith in Jesus Christ and a vital, growing relationship with Him through the ongoing spiritual disciplines of Bible reading, prayer, personal worship and community.
Commitment to moral purity.
A heart for the spiritual formation of those in the congregation and the worship ministry.
Relational skills and an enthusiastic presence for leading two locations and FB Live in worship.
Skilled in vocal and instrumental direction.
Skilled in the use of technology in worship and in the use of Ableton Live, Planning Center, Pro Presenter. Experience using Logic, Por-Tools or another SAW is a plus.
A team player who likes to help people succeed in their destiny and move the vision of Liberty Church forward as a culture of always improving.
Learn the vision and values of Liberty Church to express them with passion, excellence, creativity and conviction.
Responsibilities:
Ability to encourage, empower, and equip others with clear leadership goals so they can successfully execute their volunteer roles.
Display & Develop 'The Wheel of a Champion's Six C's': Commitment, Calling, Character, Competency, Communication & Chemistry
Spend time developing relationships and investing into the worship and media teams. Identify where people are at in the leadership pipeline and always be trying to move them to the next developmental phase.
Recruit, train and build the necessary teams to carry out the worship areas of Liberty Church. Build contacts and relationships with local musicians, studios and colleges for both evangelistic and staffing purposes.
Plan the worship celebrations of Liberty Church in consultation with the Lead Pastors. Worship Pastor will be in charge of song selection (using Planning Center), and oversee media preparation with Media Director/s  (propresenter, final cut pro, adobe creative suite and ableton) and presentation, sound and lighting enhancements, and coordination of all instrumentalists, vocalists and any additional elements used in any celebration.
Make a difference as lead worshiper in all worship celebrations.
Direct all weekly activities and rehearsals necessary to facilitate worship in the celebration.
Provide pastoral care for the worship and media teams (BOH and FOH)
Introduce our worship and media teams to worship training provided by other ministries, books, and conferences.
Oversee the worship department and volunteers.
Set annual goals for the worship ministry that are in line with our vision as values and then evaluate how those goals were attained or modified during the year.
Incorporate new music that is in line with the vision and values of Liberty Church in cooperation with the Lead Pastors.
Write original music for Liberty Church worship celebrations and potential music releases.
The Worship Pastor/Director/Leader position will consist of weekday office hours to be split between both locations, rehearsal time, and Sunday Celebrations at both locations at the current schedule. You are applying for a full-time, all-in ministry church position that consists of 40-60 hours a week. Typically Mondays & Saturdays are days off.