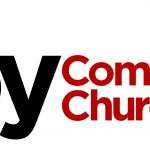 Website Joy Community church
Ministry Expectations:  This is a paid position of 10 – 15 hours per week.  We are asking applicants to be willing to make a two-year commitment.
Purpose: The Children's Ministry Director is responsible to oversee the entire children's ministry from infants through 5th graders.  This position requires the Director to represent the ministry at a staff level and facilitate a connection between the Children's Ministry and the other ministries of Joy Community Church.  They are to ensure safe, creative, relevant, and effective God-centered programs.  It is Joy Community Church's desire that the Children's Ministry Director partner with our parents to lead and equip children to live a life surrendered to Jesus Christ.
This position must meet the needs of these primary areas:
1.    This position is responsible for the care, nurture, and advocacy of the children who attend Joy Community Church; to treat them, and lead others to treat them, as Jesus did.
2.    This position will be responsible to recruit, equip, and develop leaders who have the character, spiritual gift, and abilities to minister effectively to children.
3.    This position will be responsible to create a learning environment that will foster a child's desire to discover God, Jesus, and His Holy Spirit in a personal way, leaving an eternal imprint of God's love on each life.
4.    This position will be responsible for upholding and creating programs, activities, and classes that support JCC's mission; "We want to build a bridge into our community and beyond so that all people find hope, find love, and find God."
5.    This position will be responsible to partner with parents; resourcing, equipping, and encouraging them to raise godly children.
The position of Children's Ministry Director is viewed as a critical leadership role and they are encouraged to live a life worthy of their calling, representing Christ and His church well in all environments.
Organizational Relationships:
The Children's Ministry Director will be responsible to report monthly to the Lead Pastor who will provide guidance, reviews, and supervision for this position.  This leader will be asked to participate in various Joy CC events, contributing input and assistance as needed.  All children's ministry volunteers, at any level, will be accountable to the Children's Ministry Director.
General Responsibilities / Duties:
The Children's Ministry Director will perform and minister all duties necessary to accomplish the following tasks.
Oversee and coordinate all aspects of the Children's Ministry, being conscious of keeping current and connected to the children attending.  Keep current with the various classes so that the children's spiritual education has continuity and follows a deliberate, incremental process.
Lead, encourage, equip, train, and resource the Children's Ministry Team and parents.
Recruit, screen, complete the application process, and orient new volunteers.
Establish and approve all Children's Ministry's programs, curriculum, activities,  and schedules that support Joy Community Church's doctrine and mission.
Develop team-based ministry that provides support, encouragement, resources, appreciation, and evaluation to its volunteers and leaders.
Develop and train Children's Ministry volunteer guidelines for COVID safety.  This includes meeting state and insurance recommendations for prevention of sexual abuse.
Develop and implement communication for the Children's Ministry such as:  website updates, planning center, ministry spotlights, bulletin boards, mail outs, parental concerns, communication to other ministries of Joy as they intersect with the Children's Ministry, in a spirit of cooperation.
Be responsible to create, provide oversight, and manage the Children's Ministry's budget.  Manage the disbursement of funds for supplies, resources, curriculum, and projects, keeping within the budgeted amount.
Lead and participant in various team meetings that influence and develop Children's Ministry.
Provide appropriate tracking and documentation of various aspects of Children's Ministry and report as needed.
Specific Responsibilities:
Schedule teachers and assistants for all age groups.
a)    Consider who will work well with whom and schedule accordingly.
b)    Schedule changes during the week resulting from planning center, phone calls and texts from those who can't make it/ please find someone to switch with them.
c)    Provide coverage for people who call in sick.
d)    Properly respond to teachers/assistants who wish to step down.  Recruit members to fill in gaps.
Oversight of teachers and assistants
a)    Develop and provide First Serve experiences for interested people.
b)    Develop and provide oversight for orientation of new teachers /assistants.  Follow-up with new teachers/assistants regarding their experience.
c)    Check-in with experienced teachers/ assistants periodically regarding their classes.
d)    Create training sessions to equip Children's Ministry volunteers.
Send lesson plans each week electronically.
Purchase and stock up on healthy snacks for nursery to fifth grade.
Create attendance sheets for each age group and keep old attendance sheets on record.
Develop a check-in process for parents to sign in their children weekly.
Welcome new families attending our Children's Ministry.  Be available to answer questions and assist them in their experience.
Provide oversight of each classroom; set up of rooms, cleaning of toys, weekly supplies, safety procedures in place.
Develop special events that will elevate the awareness of the Children's Ministry and provide a healthy interactive experience for children to grow spiritually, mentally, emotionally, and relationally.
Work with the Lead Pastor/Executive Pastor to provide a yearly "Teacher Recognition Sunday".
Qualifications:
This position requires the following set of qualifications.  However it is also understood that a complete meeting of these standards may not always be possible.
Spiritual
a)    Confessed salvation and ongoing relationship with Jesus Christ.
b)    Confessed experience of baptism by water and baptism in the Holy Spirit.
c)    A mature believer with an understanding of Joy Community Church's doctrines.
d)    Awareness of spiritual gifts and their impact and expression through personal life and ministry.  Spiritual gifts that will benefit this role are: encouragement, service, teacher, pastor, leader, administration.
Education & Experience
a)    Completion of High School or equivalent.
b)    Some Bible training
c)    Sufficient personal experience with the Children's Ministry in a church setting.
d)    Experience with children through career or volunteer services.
e)    Some talent or skills in the areas of communication, team building, recruiting, organizing special events, and artistic abilities.
f)     Possessing a personal desire to be a life-long learner and a teachable spirit.
General
a)    Have the character traits of dependability, faithfulness, teachability and integrity.
b)    The Children's Ministry Director should be highly motivated, energetic, and loving while interacting with children and their families.
c)    They should be passionate about influencing and affecting the children's lives with the Gospel of Jesus Christ.
d)    They should be a self-starter, loving and kind, but able to be firm and give
directives.