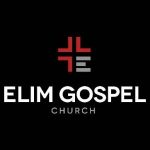 Website Elim Gospel Church
Elim Gospel Church of Lima, NY is hiring for multiple positions in leadership and support roles. The following are the types of positions we are hiring for. The specific job responsibilities and decisions for whether this position is part-time or full-time will depend on the applicants qualifications, experience and gifting.
Communications Director
Discipleship & Community Pastor
Facilities Manager
Lima Campus Worship Pastor
Volunteer Coordinator
Youth Pastor
Elim Gospel Church(EGC) is a non-denominational, charismatic, multi-campus church just south of Rochester, NY. EGC is a church that's passionate about the Holy Spirit, worship, prayer, foundational and practical Biblical teaching, reaching the lost, and missions. Because of the church's proximity to and relationship with Elim Bible Institute and College (elim.edu) and Elim Fellowship (elimfellowship.org), and because of its history as a beacon for Holy Spirit activity in the region, there are plenty of opportunities for EGC's Worship Pastor to make an impact.
EGC's Lima Campus, the church's main location, is found in the small-town community of Lima, NY. We're located 22 miles from Rochester – recently named by Forbes as the seventh fastest-growing city in America. Our school district is one of the highest-rated in the State, and we are located just 20-30 minutes away from two of the most popular shopping towns in the region.
The Lima Campus hosts two Sunday morning experiences. The 8:30 am Chapel Service aims for a simpler worship experience, and the live-streamed 10:00 am Auditorium service features a full worship band.
EGC's mission is "to experience the love of Jesus and give it away." We want every person who walks through our doors to have a life-changing experience with Jesus and then to influence the world around them with the love of God.
For more information on the qualifications and responsibilities of each position and to begin the application process, visit www.elimgospeljobs.com.
Resumes will be accepted through July 31, 2021.