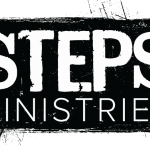 Website Steps Ministries
The vision of Steps Ministries is to transform families by living Christ.
Position Title: Resident Missionary
Title Report to: Ministry Director
Manages these titles: Volunteer team member
Key position outcomes: (Why this position exists)
The resident missionary is the standard bearer of Steps Ministries in the Seneca Babcock neighborhood. They live on site and run the weekly programs in the building. They invest themselves in the neighborhood and get to know the needs of families, finding ways to serve and make disciples.
Typical work activities: (on-going key tasks that result in the outcomes – not processes or how to's)
Developing relationships with neighborhood youth, children and families
Setting up for ministry events
Assisting Ministry Director with ministry events
Teaching children and youth
Cleaning/maintaining the building and grounds
Doing some office tasks
Communicating with parents and youth
Promoting events in the neighborhood and through social media
Assisting Ministry Director with Annual fundraiser and Deeper Youth Camp
Working with Custodian in restocking supplies
Fielding telephone calls and receiving and directing visitors
Qualifications:
Education: High School Diploma, GED
Experience: Ministry Experience, Event coordinating, missionary/church work with children
Knowledge/Skills: Use of Microsoft Office programs, strong interpersonal skills
Helpful personal qualities/characteristics: Punctual, organized, personable, self-motivated, able to think on their feet, spiritually mature.
Expectations:
Exemplify a Christian lifestyle and practice spiritual disciplines such as personal Bible study and prayer.
Hold to the Christian faith and doctrine in a way that is consistent with the leadership of Steps Ministries. (see doctrinal statement and Resident Guidelines)
Seek spiritual harmony with fellow residents, staff & volunteers.
Keep clean and maintain apartment/property with fellow residents.
Work with the Ministry Director to accomplish ministry goals.
Required meetings and participation on cross functional teams
Weekly Staff Meeting
Weekly Youth Gatherings
Weekly children's after-school program
Semi-Regular Leadership Meals / Meetings
List primary External Relationships this title interfaces with
Volunteer Team Members
Heads of youth-related organizations in the local area (e.g. Director of Seneca Babcock Community Center)
Travel required? To events held locally
Stipend: $50/week to start, $100/week after 6 months. Accommodation* provided free of charge.
Hours: This position would require approximately 12 hours/week. We encourage resident missionaries to either seek other employment or raise personal support to meet their needs.
*Accommodation includes 1 furnished bedroom and use of shared bathroom, kitchen and living area at 1221 Seneca Street, Apt. 2. It also includes utilities, wifi, and use of the washer and dryer.