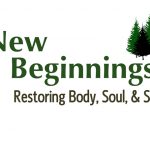 Website New Beginnings
Restoring body, soul and spirit.
Who we are: New Beginnings is a four-month residential faith-based regeneration and discipleship program that assists those addicted by alcohol or drugs to overcome their addiction through a strengthened relationship with Jesus Christ. Our approach is to minister to the body, soul and spirit of the individual.
Job Summary: New Beginnings is looking for a full-time House Man position.
Job Responsibilities:
Leads daily devotions in the mornings
Completes inspection of student's rooms
Oversees breakfast preparation, clean up and daily chores
Assists students in transportation to appointments and take groups to scheduled events and outings
Participates in team meetings to schedule work details and community service projects
Assists students with work detail and community service
Monitors phone calls and the office during afternoon/evening hours
Oversees study halls
Attends scheduled events with students during work hours
Work days: Monday, Tuesday, Thursday and Friday

Monday, Tuesday and Thursday

7:30 am until 9:00 am
12:30 pm until 10:00 pm

Friday
Wednesday, Saturday and Sunday off
Job Type: Full-time
Requirements:
Resume
Written Testimony
Letter of recommendation from either a church elder or pastor
Benefits:
Weekly Salary of $250.00 per week
Room and Board
2 weeks paid vacation
If interested, please send resume, written testimony and letter of recommendations to New Beginnings, c/o Director Dustin Harper, 8607 Rt. 414, Canton, PA 17724 or send to dustin@newbeginingsrehab.com.
Please also call and express interest to 570-364-8391.