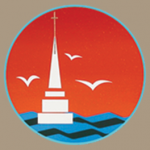 Website Long Branch Covenant Church
Connecting, growing and investing in God's kingdom!
Long Branch Covenant Church is a nondenominational congregation of approximately 65 adults. We have our roots in the charismatic renewal of the 1970's and have been ministering in our city for almost 40 years.
We are looking for a younger man to join our congregation for a season as an intern in pastoral ministry, with a view towards a permanent  placement. There are several roles that can serve as the basis for the internship in our congregation. They are pastoral care, youth ministry, leading worship and preaching/teaching. We do not expect or require an intern to function in all of these roles but offer them as opportunities for ministry in our congregation. Any ministry opportunity would be carried out under the guidance of the pastor.
Housing arrangements and a stipend will be provided.  Please email us to set up an interview.