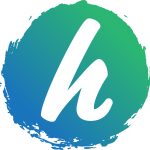 Website Hopewell Church
Youth & Family Pastor Job Description (Full-Time)
Summary of Position:
The Youth & Family Pastor will oversee the discipleship systems from cradle to young adult, including parents at Hopewell Church. He or she will work directly with the senior high youth and young adults while overseeing the staff and programming for children. The pastor will work closely with other pastors and ministries to ensure that parents are prepared to lead their children and that young people have spiritual mentors when their parent cannot be the model.
Family Ministry Responsibilities:
Oversee Biblical, relevant, engaging and Spirit-led ministries to children and youth.
Develop and expound a vision that leads to a focus on teaching practical biblical truths that directs young people to an active and living faith.
Provide pastoral oversight to the children's ministry staff which includes the Elementary & Jr. High Pastor and Preschool Director.
Ensure curriculum used at each level of spiritual development connects to the next.
Ensure that ministry leaders & volunteers connect regularly to children & youth's homes, so parents experience a partnership in the discipleship of their children.
Develop and implement a plan for on-going parent training and encouragement.
Establish clear communications between family ministries, parents & young people.
Ensure that safety and security policies are followed in all youth ministry settings.
High School & Young Adult Ministry Responsibilities:
Plan, direct, and implement all aspects of a balanced youth ministry (grades 7-12) in the areas of discipleship, small groups, worship, outreach and missions.
Develop relationships with teens through visits, counseling, school activities, etc.
Personally offer relevant & engaging teaching to youth on a regular basis.
Allow opportunities for the young people to minister to each other, and to receive the ministry of God's spirit at weekly meetings
Mentor teens in developing leadership & discipleship skills along with spiritual gifts.
Provide additional & frequent youth activities outside weekly youth group meetings.
Encourage participation in retreats, youth conferences and camp experiences that stimulate spiritual growth and healthy connections for youth.
Oversee programming that effectively transitions youth to young adulthood.
Recruit, equip and train volunteers and leaders to be exceptional members of the youth ministry team.
Develop and administer relevant and meaningful ministry to young adults.
Partner with Hopewell Global and Local Outreach team to encourage youth & young adult's understanding and participation in missions.
Manage and oversee youth and young adult ministry budgets.
Pastoral Ministry
Work with the Lead Pastor and pastoral team in the development of short & long term strategic planning for the church.
Attend meetings necessary for the accomplishment of team-led ministry at Hopewell Church which may include Pastor's Meetings, Hopewell Network Meetings, Production Team meetings and more.
Engage in pastoral care to individuals and families in the church as directed by the Pastoral Team.
Participate in other aspects of church life as an active member of Hopewell Church.
Candidate should be proficient & confident in the following areas:
Passionate, relevant and engaging communication to youth and adults.
Embraces ministry that allows space for the spiritual gifts (ex. healing, words of wisdom, faith and knowledge, prophetic, etc.).
Taking initiative by providing vision and leadership for their ministry.
Cooperating with other pastors & leaders on the Hopewell Church team.
Recruiting, training, leading and caring for volunteers.
Encouraging and communicating with parents of teens and youth.
Working with parents, teens and/or children in crisis situations.
Engaging in creative and innovative solutions to challenges.
Organizational skills for growing, mobilizing, and maintaining a strong and effective team and program.
Additional Requirements
Fully agrees with the Hopewell Church Statement of Faith.
Have obtained or currently pursuing degree in biblical studies or related field.
Lifestyle congruent with the biblical requirement for leaders (1 Tim. 3).
Growing in Christian faith and character.
Self-motivated, self-disciplined, and teachable.
Minimum 5 years relevant ministry experience preferred.
Salary/Benefits
Salary will be commensurate with experience and will be discussed later in the interview process. Funds for health insurance and housing are included in the overall compensation package.  Benefits include vacation, professional expense allowances, retirement plan and relocation assistance. The compensation package is evaluated on an annual basis.
Please email cover letter, resume and/or inquiries to serve@hopewellchurch.org.
Hopewell Church  •  2286 Hopewell Rd. Elverson, PA  •  hopewellchurch.org