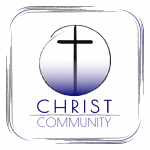 Website Christ Community Church
Christ Community Church in Clyde, NY is seeking to fill the position of Worship Leader. The applicant would be responsible for Sunday Morning Worship Service, as well as a (proposed) quarterly "Worship Night".
We are looking for someone with a heart of Worship, that desires excellency in their art. We are seeking someone who can lead us in a more "blended" style of Worship, that can combine the weight and beauty of the Psalms, with something light and contemporary as well.
Clyde is a small community in the rural Finger Lakes region (about 1hr East of Rochester) with a deep need for the Gospel. We were a non-denominational Church for 30 years, but with the hiring of a new Pastor, we are turning to a more Reformed position.
There is a stipend for ministry related needs and equipment.
The new Worship Leader would be able to build, develop, and instill their own style and brand of Worship, in conjunction with our Pastor, and that compliments the Church's Vision and Mission, which can be found on our Facebook page, www.facebook.com/ccofclyde or at our website: www.christcommunityofclyde.com